Tasting Menu
Our Chef's Table can seat up to four guests. We only take one reservation per evening and you may choose any time between 5:00-7:30 pm. The tasting menu is 8-9 courses, determined by our Chef on the day of your reservation. This is a great option for more adventurous eaters and we would appreciate you making us aware of any allergies among your party. Please call our reservationist to book the Chef's Table.
The Chefs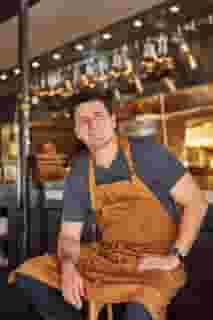 Chef Brandon McGlamery
A graduate of the California Culinary Academy, McGlamery has gained an array of international culinary experience during his tenure at some of the most prestigious restaurants across the nation. McGlamery has held positions at California's Stars Restaurant, French Laundry and Chez Panisse, The Dining Room at the Ritz-Carlton Naples, Jardinière. Chef McGlamery also created and executed a self-styled apprenticeship at Gordon Ramsey in London and Guy Savoy in Paris. Before joining LUMA, he was the Chef de Cuisine at Bacchanalia in Atlanta, Georgia.

By working with local farmers on a daily basis, Chef McGlamery's cuisine focuses on using the freshest ingredients available. The availability of key fresh ingredients and choice cuts of meat dictate what dishes are offered and when.

Chef McGlamery has become an avid fisherman over the years. He couples this lifestyle with his passion for conservation. From this love, he has become a strong advocate of sustainable fishing and has been selected for the exclusive, invitation only sustainable cuisine Cooking for Solutions Events at the Monterey Bay Aquarium. McGlamery was also chosen to serve on the Founder's Council for the inaugural Atlanta Food & Wine Festival to further his efforts in sustainable fishing and cooking.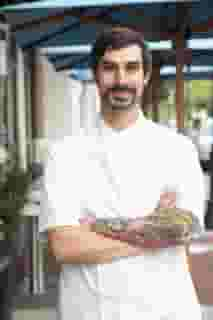 Chef Michael Cooper
Michael Cooper knew that he was headed for a career in the restaurant industry​ ​in his early teens​ ​shortly after taking his first restaurant job at a Jewish deli​. ​​After graduating ​​from the University of Florida, ​​Cooper fervently immersed himself in ​Orlando​'s celebrated restaurant community​. ​Cooper​ became part of the opening team ​​at Eastside Bistro in Avalon Park​ where he developed his craft and love for the culinary arts​. His experiential training propelled him ​to become a line cook at Luma on Park in 2012. ​

Mentored by​ renowned Chef Brandon McGlamery, Cooper ​climbed the culinary ladder and has created a name for himself synonymous with impeccable execution and innovation. ​He has also had the opportunity to stage at highly reputable restaurants including Nomad, The Dabney, and Spoon and Stable. Now, as the Chef de Cuisine, ​Chef Michael Cooper positions his cultivated relationships with​ local farm purveyors​ as a cornerstone of the Luma on Park menu, rotating produce seasonally and ensuring ​that ​each dish ​is thoughtfully crafted with premium quality​, farm-fresh ingredients​.